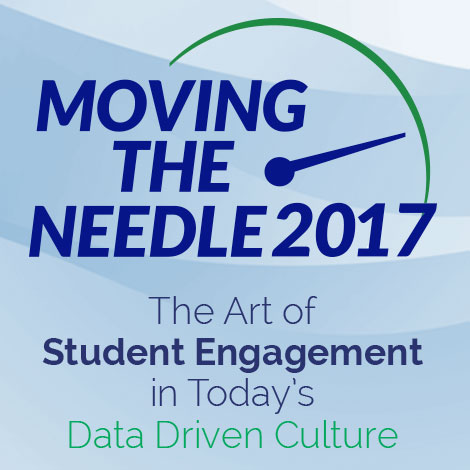 MOVING THE NEEDLE FOR STUDENT SUCCESS
Each year, St. Petersburg College hosts the Moving the Needle Conference, which brings together hundreds of educators from across the country to share best practices and learn new ways to improve the use of "real time" data for the purpose of increasing student success. Attendees from 40 institutions gather for keynote sessions, panel discussions, workshops and collaborative labs to discuss ways to improve data culture to help "move the needle" on student success initiatives.
2017 Moving the Needle Conference
SPC will host the fourth annual Moving the Needle Conference Nov. 8-9, 2017. Registration ends June 30.


What others are saying

"What I really like about this conference is it's focused on actionable data – how to get the right information to the right folks at the right time."

Polk State College
Moving the Needle Conference News