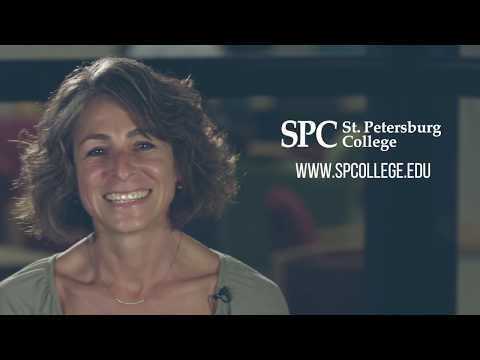 Play video for Online programs offered at St. Petersburg College
Online programs offered at St. Petersburg College
As one of Florida's top providers of online education, SPC offers LIVE Online classes with real-time participation through Zoom video conferencing and online classes with flexible scheduling. Our online courses are the convenient way to earn your degree or get new job skills.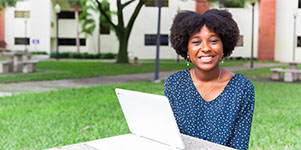 Online Services
SPC's Online Services helps you connect to online resources, activities and organizations unique to online learners.
Try a Sample Online Course
Are you interested in taking online courses, but unsure of what an online course is like? In our course sampler, you'll find out what online learning at SPC is all about.
Our online courses make it possible

"Online courses allowed me to take the classes in my degree without the barrier of transportation or conflicting class schedules."

Olabode Opapeju
Working through online classes

"Online learning gives you the opportunity to pursue your goals while still getting hands-on experience through work."

Megan Regalado
BY THE NUMBERS
Online classes provides lifelong tools

"Online learning has given me a lot of technical confidence that I didn't have before, and valuable skills for virtual communication."

Desiree Solito
Members and Partners
---
FloridaShines provides online access to educational services for Florida high school and college students. You can search for information about Florida's colleges and universities, explore online classes and degrees, check your transcripts and apply to take classes at other institutions. FloridaShines is a service of the Florida Virtual Campus. Visit SPC's profile page on FloridaShines.
St. Petersburg College has been approved to participate in the National Council for State Authorization Reciprocity Agreements (NC-SARA). The college is a recognized provider of online learning by the Southern Regional Education Board (SREB)and NC-SARA.
ARE ONLINE PROGRAMS RIGHT FOR ME?
Does your schedule limit your options for attending a campus for an education?
Do you prefer individualized learning rather than face-to-face lectures?
Do you have reliable access to the technology you need to complete your coursework?
Are you comfortable with computers and technology?
Are you self-motivated and a good time manager?
Best in online vocational trade schools

"We want to highlight schools like St. Petersburg College, who are striving for excellence in education. These colleges offer an exceptional educational experience, upholding rigorous accreditation standards and showing an overall commitment to maximizing student success."

Doug Jones, CEO and Founder of the Community for Accredited Online Schools, which recognized St. Petersburg College as one of the best online vocational trade schools in the nation