Graduation
Congratulations! Graduation means you have officially and successfully completed all of your degree requirements that will be recorded on your official transcript.
Graduation Candidates
---
We automatically review your progress toward completion of your degree, but we highly recommended you meet with your Academic Advisor prior to your last semester in order to review your records and ensure all graduation requirements will be met.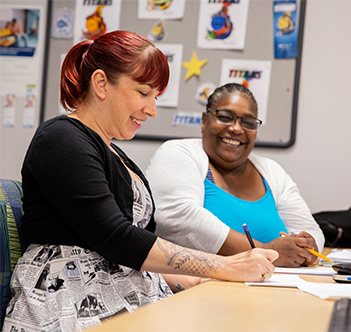 Get Ready to Graduate
While you don't need to apply for graduation, you still want to make sure you're on track to receive your diploma.
Get Ready to Graduate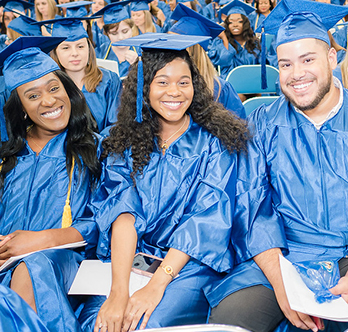 Attending Commencement
Find out what to expect during the commencement ceremony.
Explore Commencement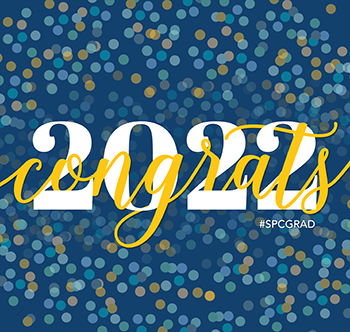 You did it! Don't be shy.
Share the moment using #SPCGrad and images for your social media accounts, plus see video of the ceremony, photos and more.
Join the Celebration
---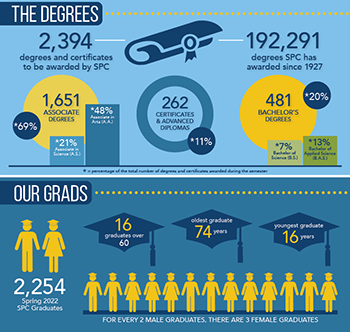 By the Numbers
In Spring 2022, St. Petersburg College awarded more than 2,000 degrees and certificates.
Learn More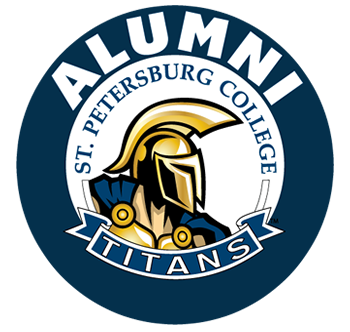 SPC Alumni Association
Show your Titan pride by joining the Alumni Association today!
Join Now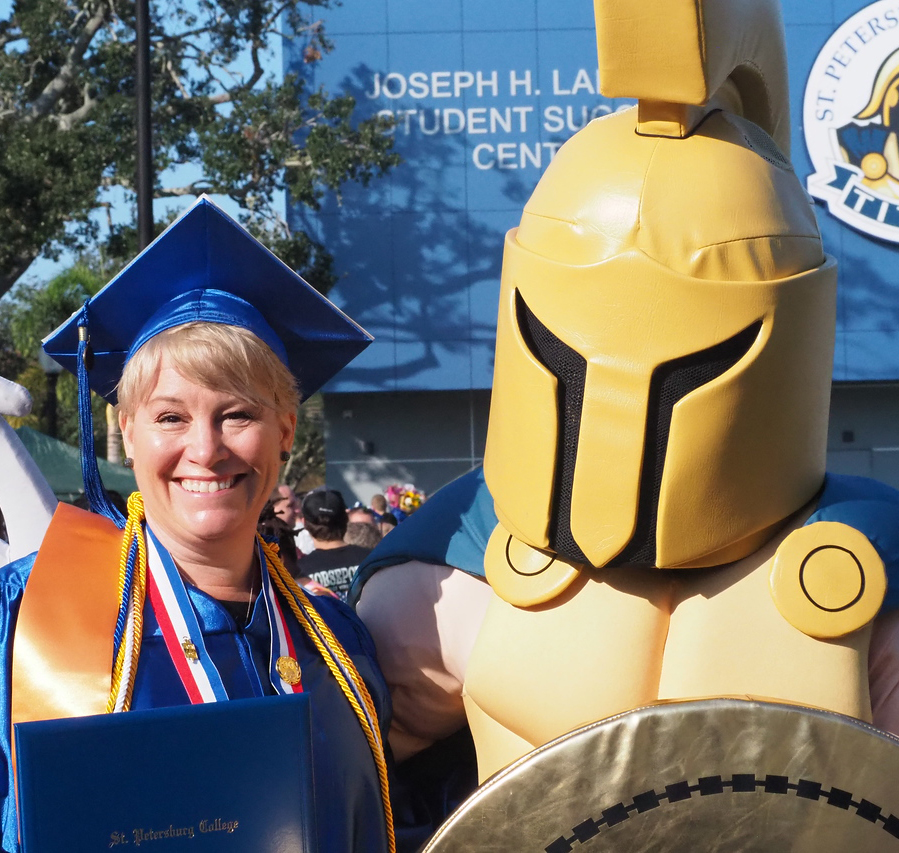 Relive Grad Walk
Enjoy the memories and watch the Fall 2022 Grad Walk events.
Watch Grad Walk