Find the perfect employee or intern
SPC can provide your organization with the perfect employee or intern and can help get a qualified candidate to your door.
St. Petersburg College connects employers with talented Titans through Hire SPC Titans powered by Handshake, a modern platform for college recruiting. Handshake is used by more than 500 institutions and provides employers with a simplified recruiting experience, including convenient mobile capability. Host an Intern
Find out what you need to know about hosting an SPC student as an intern.
Internship FAQs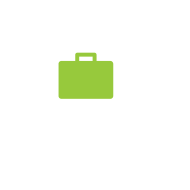 Post a Job or Internship
Log into Hire SPC Titans by Handshake to post a job or internship
Login to Hire SPC Titans

Join an Advisory Committee
Share your experience on one of our advisory committees.
Advisory Committees
---
Host an Internship for Your Business
Providing an internships is a great way to screen future employees and recruit talented students who can meet your organization's goals and mission. Plus, you're giving a St. Petersburg College student practical experience that turns academic theory into professional skills.
Hiring SPC Graduates
When you hire an SPC graduate, you're getting a highly qualified and prepared employee. In fact, 99 percent of employers surveyed said they would hire another SPC graduate.
Teaching what matters

"At St. Petersburg College, they see the changing nature of technology and they're not teaching courses based on the past - they're basing their courses on where it's going in the future."

Larry Jopek, VP Marketing & Community Partnerships, WEDU
Highly qualified graduates

"SPC provides an industry-driven curriculum. Graduates are very well prepared in terms of what really goes on in the workplace. The programs that St. Pete College have put in place are right on target with regards to what we need for biomedical technicians."

James Moore, Director of Operations at CardioCommand
BECOME AN EMPLOYER PARTNER
Join the growing list of local and national employers who have hired SPC's interns.
American Strategic Insurance
America's Business Manager
Bausch & Lomb
Baycare Health Systems
Baycare Morton Plant Northbay
BreathEasy Heating and A/C
Brighthouse Network
Central Bank
City of Dunedin
City of St. Petersburg
Copperheads Charities, Inc.
Diginonymous LLC
Digital Lightbridge
Dollars for Scholars
Enterprise Florida
FDM of Clearwater
Fig Equities, LLC
Fine Arts of the Suncoast, Inc.
First American Services
Fleet Street Remarketing LLC
Florida Gulf Coast Paralyzed
Florida Resurrection House, Inc.
GE Instrument Transformers, Inc.
Heart & Vascular Institute of Florida
Intelligent Customer Evolution
InterCultural Advocacy Institute
ITC - Global
Juvenile Welfare Board
L. John Guerin Jr. CPA
LinCare
Lutheran Church of Cross Day School
Macy's Credit and Customer Services
Magnegas Corporation
Managed Web Development, Inc.
Meetings in Motion
Network People
No Limit Marketing & Advertising
Palms Garden of Pasco Inc.
Pinellas County Community Development
Pinellas County Government
Pinellas County Schools
Polk County Schools
PSCU Financial Services
Suncoast Cathedral
Technology Research Corporation
The Int'l Council - Tampa Bay Region
UBS Financial Services Inc.
Universal Healthcare
US Geological Survey
Thrift Store