Getting Started At SPC
At St. Petersburg College, we have an open door admissions policy for students who have a high school diploma or equivalent. As a Florida resident, you'll pay much lower tuition, so we encourage you to gather the documents you'll need to prove residency.
Apply and pay the $40 Application Fee
Our online application takes about 10 minutes and is the first step toward earning the degree or certification that can change your life.
---
Submit high school or equivalent transcripts
Your high school and college transcripts confirm you're eligible to be an SPC student and can save you time and money as you work toward your SPC degree requirements.
---
Take the college placement test, if needed
The College Placement Test helps you figure out which classes to take and pinpoints areas where you may need help with your skills.
---
Speak with an Advisor
At SPC, you're assigned a personal advisor who can help you achieve your academic and personal goals. In addition, our orientation sessions prepare you for your first day of class.
---
Register and Pay for Classes
We offer many flexible options to pay your college tuition.
---
Short-Term Training Programs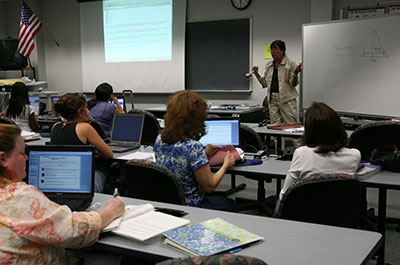 Others Like You
SPC was the perfect location for me to pursue my degree.

Viola
Toussaint

Assistant Front Office Manager

I never would have stood out if not for being a Public Policy student at SPC.

Without SPC, my journey back to life would not have been possible.

Rayford
Dennis

Community Integration Specialist

I like the flexibility that St. Petersburg College's online courses provide.

Giny
Kapili

A.A. Degree, Certificate and B.A.S. Degree