Many countries, one college
At St. Petersburg College, we value the intellectual and cultural diversity international students bring to our campuses. We understand that choosing a college is a big decision and we want to help you make the right one. Currently SPC has more than 200 students from 60 different countries around the world.
As a degree-seeking student you can study in the U.S. with an F1 Visa or study online from your home country. SPC also offers a variety of programs to help you learn English. Learn more about the federal guidelines for studying in the United States as an international student.
---
Learn English
SPC offers a wide variety of credit and non-credit classes to learn English in Florida.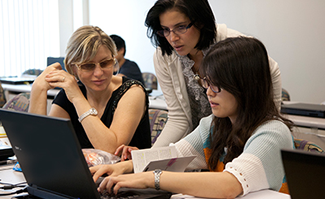 English for Academic Purposes
If English is not your primary language, our English for Academic Purposes (EAP) classes will bring your skills up to college level so you can succeed in your classes.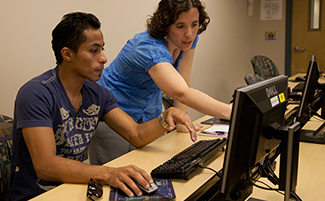 Intensive English Program
International students from all over the world come to Florida to enjoy the beauty, warm weather and culture while they learn to speak English.
---
I-17 Disclosure
St. Petersburg College is authorized under federal law to enroll nonimmigrant students.
International News
Three International students from St. Petersburg College were the highlights of last week's NJCAA National Women's Tennis Tournament (May 7-11, 2022). Congratulations to Valeriia Cherfus from Ukraine, Naomi Mckenzie from Australia and Georgia L Browne from Ireland! They spent this past week out in the desert with the mindset of "Together We Win". The Titans …

Continue reading

International Students shine at National Women's Tennis Tournament

My journey to SPC was longer than I had imagined. I am Rozalia from Hungary, currently studying towards my Radiography program. Living in the States was my dream in the last few years. (I visited Florida before as a tourist and fell in love with the warm weather all year around!)  I applied for an …

Continue reading

International Student Experience at SPC

To celebrate Community College month, Sane Haidara, an international student who graduated from St. Petersburg College in the summer of 2016, joined SPC for an online webinar with Professor Jeffery Kronschnabl, his past instructor, Dr. Susan Demers, Public Policy and Legal Studies Dean, and Frank Jurkovic, International Programs Director to share his experience at SPC …

Continue reading

SPC Alum makes International Difference