Academic excellence, economic mobility and community engagement are the three commitments of St. Petersburg College. Through community engagement, SPC serves as a catalyst for positive change through key partnerships, civic engagement, and service learning. Leadership support from community and corporate partners is critical to SPC's continued success in and beyond the classroom, region and state. With your support, SPC will continue to attract and retain exceptional students and faculty. The ultimate return on investment for our community and corporate partners is a well-educated, highly skilled and deeply-committed workforce in the Tampa Bay area. We invite YOU, our Community and Corporate Partners, to join SPC as we educate, empower, and engage the future leaders of your community.
SPC is grateful to our Community and Corporate Sponsors! Your support is changing lives and communities!
See more of our corporate, foundation and community partners.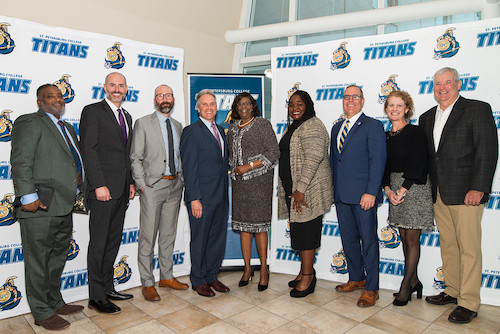 Bank of America
St. Petersburg College's recent partnership with Bank of America aims to increase economic mobility in the Tampa Bay region and address the needs of employers in key industries. Bank of America awarded SPC a $1 million grant to support the job placement of students who are near the end of their educational pathway with a focus on students of color and those struggling financially to achieve their career goals.

Helios Education Foundation
Helios Education Foundation recently awarded a Community Investment Grant for $1.6 million to St. Petersburg College in support of the Florida African American Male Experience (FAAME). This initiative will create a robust ecosystem of support that empowers African American male students in their journey from grade school to postsecondary degree completion.
Duke Energy
Among the contributions from longtime SPC partner Duke Energy and the Duke Energy Foundation are grants that support the lineworker training program, SPC's Diversity in Energy Initiative and scholarships for students interested in long-term careers in energy and engineering.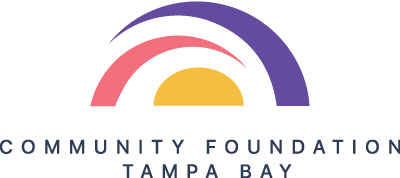 Community Foundation of Tampa Bay
SPC is grateful for its long-standing relationship with Community Foundation Tampa Bay (CFTB). CTFB connects donors, nonprofit organizations, and community leaders in an effort to make Tampa Bay a better place to live. CTFB supports SPC by connecting its donors to SPC through a variety of donation tools including its donor advised funds. CTFB also supports SPC through grants and donations to various programs including our Titan Student Emergency fund that provided emergency relief to student during the COVID pandemic, SPC's LEAP Tampa Bay FUSE Scholarship, and the Mental Health First Aid initiative.

Tampa Bay Rays Baseball Foundation
Through various scholarship programs in the Tampa Bay area, the Rays Baseball Foundation has contributed over $2 million since 2008, supporting scholars in Pinellas, Hillsborough, Pasco, Sarasota, and Manatee counties. Through the Rays' support of St. Petersburg College Foundation First Generation Scholarship Initiative, many students who might not otherwise have the chance to attend college, have the opportunity to continue their educational aspirations.