Emergency Fund Keeps Students on Track
4/7/2021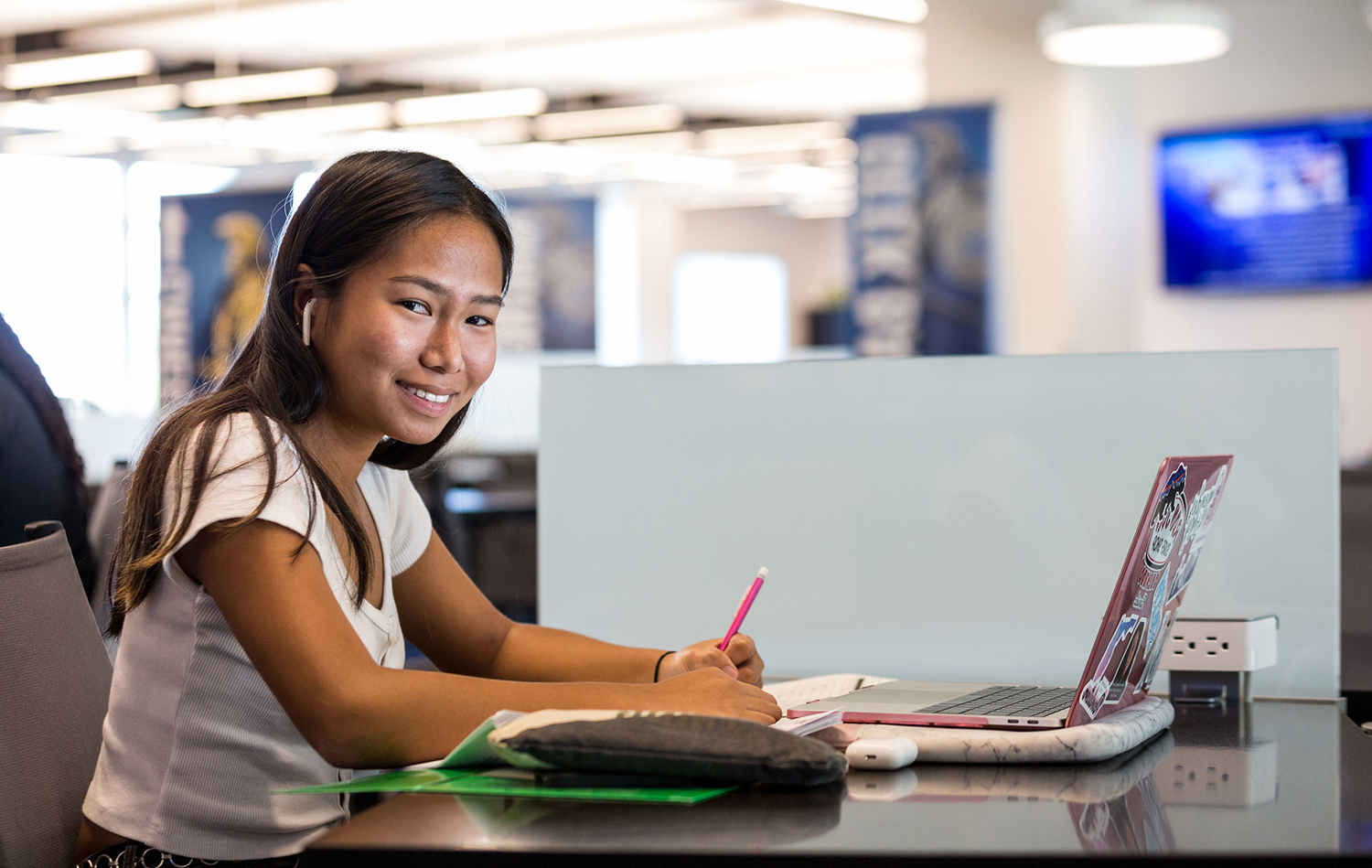 Emergency Fund Keeps Students on Track
Most St. Petersburg College students work while going to school, so when the impacts of COVID-19 closed workplaces, thousands of students were in financial distress. Fortunately the school's Student Emergency Fund made it possible for students to cover immediate needs and stay in school.
"Now, almost every single student has a financial challenge because of losing a job, getting their hours cut back or a spouse has lost a job," said Jesse Turtle, Vice President of Institutional Advancement & Executive Director of the SPC Foundation. "We want to help so they can continue to take their classes online and get their degree when this is all over."
SPC's Student Emergency Fund was established last year to help students with unexpected financial hits, such as a car repair. When COVID-19 struck, the college reached out to students about the fund's availability. Within 36 hours, SPC received more than 500 requests from students asking for help and the full $500 allowed per person.
Nursing student Lazaro Deulofeo was working 25 hours a week at a car wash. "They closed because car washes weren't considered essential, and I lost all my income," he said. "I had some money saved but not enough to pay my rent and buy groceries."
The $500 of financial support from SPC's Emergency Fund went toward his April rent of $825.
"This happened fast," said Garrick Roe, another student who lost his job. "Fortunately, I have a super cool Emergency and Crisis Communications professor who shared the Emergency Fund link. I received an email from Dr. Keron Jean-Baptiste (Associate Provost of the St. Petersburg/Gibbs Campus) within 24 hours of submitting my emergency funds survey. There's a special kind of reassurance that comes from a helpful email from the associate provost during a crisis."
A total of $98,732 was raised, with donations from $10 to $20,000, with 410 students receiving help from the Student Emergency Fund. SPC distributed $158,000 in emergency funding to students that included a $50,000 match from the SPC Foundation.
"Every gift made a difference," said Patrick Booth, Associate Provost at the Downtown & Midtown centers.
Many donors were giving to the college for the first time. The $500 was very helpful, of course, but many students needed more aid. Booth said numerous members of the SPC faculty and staff researched other resources throughout the community and helped students secure food and other forms of financial relief.