Gift to SPC Funds Instructors and Simulation Lab
2/17/2021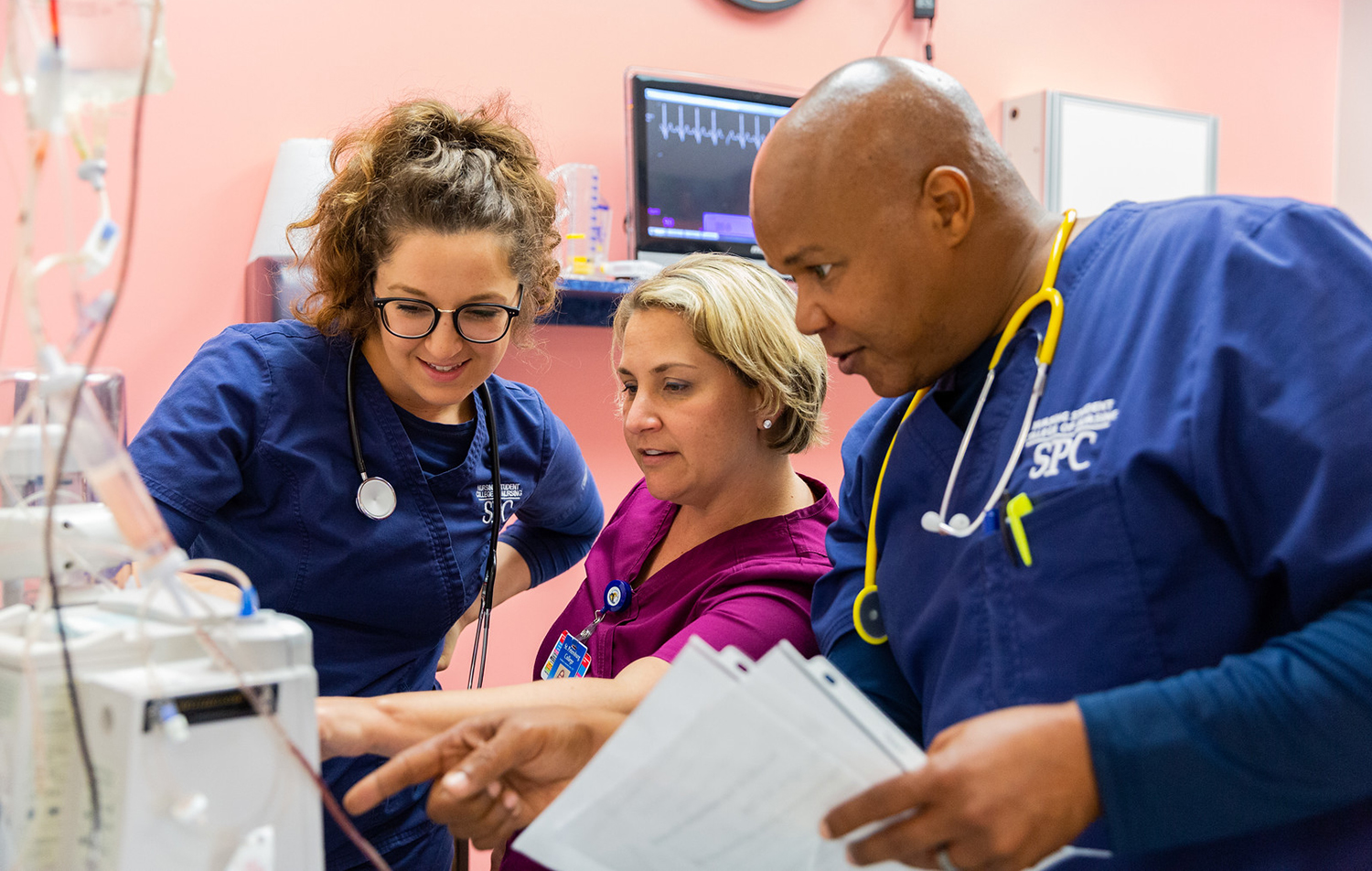 Hough Gift Increases Instruction and Changes Lives
A generous gift from the Hough Family Foundation will boost training efforts for in-demand healthcare jobs so that students receive the hands-on experience and education they need.
The college is adding instructors at its Midtown campus and more than doubling the number of students it can certify as patient care technicians for work in hospitals and clinical medical assistants (CMA) for jobs at doctors' offices. In a matter of 18 weeks, students can go from unemployed to making a starting salary of around $30,000 a year.
The school is now also able to double the capacity at its Simulation Lab where students get hands-on experience with high tech models of humans suffering a range of conditions, mirroring situations they would experience in a hospital.
"Many people have lost their jobs due to the pandemic. We wanted to grow the capacity of the CMA training by doubling the number of students who complete the 18-week training and then can enter the medical field immediately," said Dr. Susan Hough Henry, President of Hough Family Foundation, Inc. "SPC is very responsive to the needs of its students, and thoroughly prepares them to enter the workforce."
The college's associate nursing program has over 700 students and is the third largest of Florida's state college programs, according to Dr. Louisana Louis, Dean of SPC's College of Nursing.
"The Hough Family Foundation has provided additional support for us to be able to expand what we have now," said Dr. Louisana Louis, Dean and Professor, College of Nursing. "The students we educate is what sets us apart. They are going back to school for a second career. So many of them have families. They are transitioning from poverty to prosperity. When we get them through these programs their lives change, and their family's lives change."
Funding the cost of expanding instruction in SPC's medical programs correlates directly to jobs.
"In our community's most pressing workforce need, healthcare, the Houghs' investment provides opportunities for growth that leads to high wage careers," said Jesse Turtle, SPC Foundation Executive Director.