Health Education Center
If you've ever received health care for yourself or a pet in Pinellas County, chances are you were cared for by a graduate of St. Petersburg College. And it all starts at SPC's Caruth Health Education Center, where our health programs prepare you for the challenges and complexities of the healthcare field.

ON-CAMPUS EVENTS CANCELED

Health Blog Posts
This CTE Month spotlight focuses on Gina Wright and her experience as a student at St. Petersburg College.

Several St. Petersburg College graduates have found themselves working on the frontlines of the COVID outbreak as healthcare workers and first responders.

St. Petersburg College awarded more than 350 Associate in Science in Nursing degrees and 220 Bachelor of Science in Nursing degrees in 2020.

SPC faculty member Paul Serino has published a new book to help those interested in pursuing a career as an Emergency Medical Technician (EMT) or Paramedic.

Gina McCabe, an SPC Nursing instructor, jumped on the chance to be a helper when the Pinellas County Urban League called for volunteers.

The Respiratory Care program at St. Petersburg College will be recognized by the Committee on Accreditation for Respiratory Care (CoARC).

The lives of SPC's College of Veterinary Technology housed animals were recently enhanced through an elementary school's community service program and a child with a soft spot for animals.

Last month, students from SPC's AS Dental Hygiene program had the chance to attend the Florida Dental Hygienists' Association Symposium in Orlando.

St. Petersburg College's Health Education Center held their second annual Break the Stigma event on Oct. 7 to educate future health care professionals.

Ashley comes from a family of nurses and, while also harboring an interest in engineering, hoped to pursue a career in health care. Rather than let go of one of her passions, she found a happy marriage between the two in the Orthotics & Prosthetics Technology A.S. program.
Health Training Leader
SPC offers the only associate degree for orthotic and prosthetic technicians in Florida at our state-of-the-art facilities.
O&P Program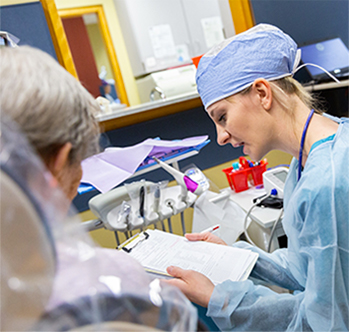 Dental Hygiene Clinic
Our clinic delivers supervised training for Dental Hygiene students and affordable preventive dental care for residents.
Dental Hygiene Clinic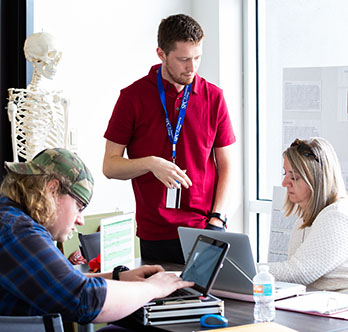 New Initiative Program
As a health student at SPC, you have access to personalized support and tutoring tailored to your specific studies.
New Initiative Program