Health Science Degrees
If you've ever received health care for yourself or a pet in Pinellas County, chances are you were cared for by a graduate of St. Petersburg College. SPC has been training students for health care jobs in Pinellas County for decades.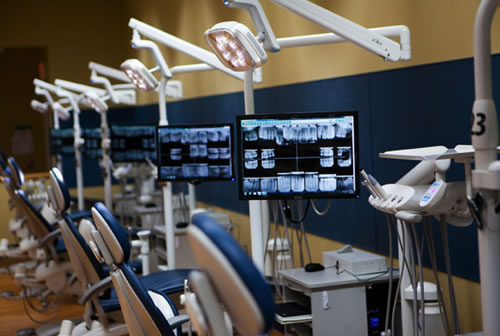 Training you for health care jobs in demand
Our specialized health care programs train you in some of the fastest growing careers in Florida. Programs include dental hygiene, emergency medical services, funeral services and arts, health information technology, health sciences, health services administration, nursing, orthotics and prosthetics technology, physical therapist assistant, radiography, respiratory care and veterinary technology.
Median Salary in Tampa Bay Area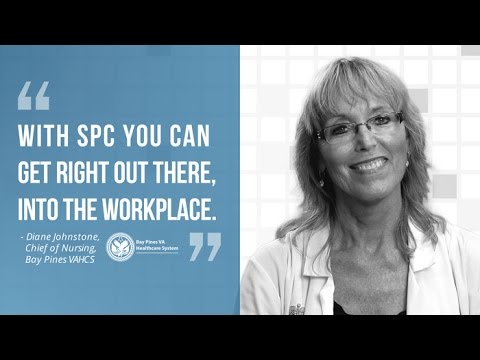 Play video for Prepared for the real world
Prepared for the real world
"We find that SPC nursing graduates are very well prepared and can get right out there into the workforce. The clinical nursing rotations that students receive at SPC are excellent, so by the time they're ready to graduate they've received a lot of great experience."
Accredited Programs
At St. Petersburg College, you can trust the health science education you receive. Our health care programs are programmatically accredited by national accrediting agencies and produce top performers in their fields. See our accreditation agencies.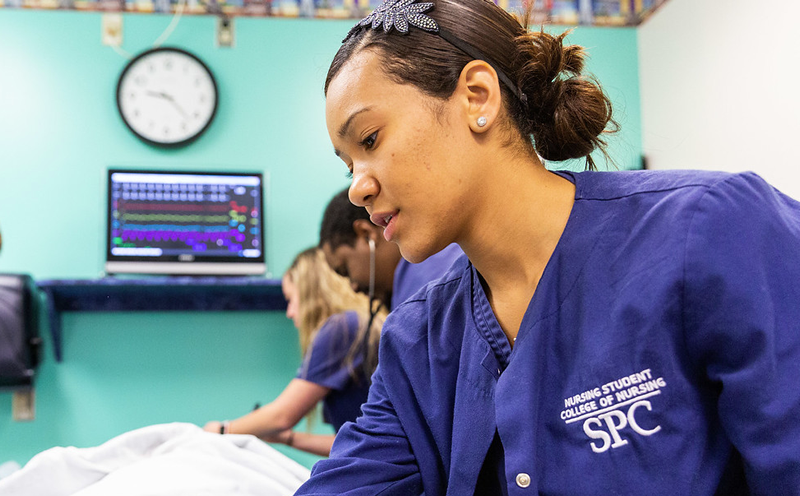 Health science scholarships
SPC offers scholarships to study health science programs at SPC, including nearly 50 scholarships for nursing students.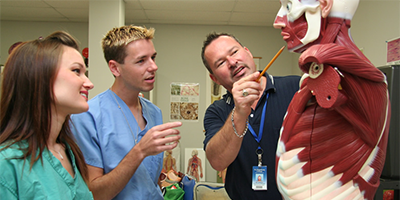 Learn in top-notch facilities
At SPC, we offer first-rate facilities that prepare you for what you'll see on the job. We offer a patient-care clinic for dental hygiene, an $11-million building for the College of Orthotics and Prosthetics, a multi-million dollar Simulation Center for Excellence in Nursing and the 32,000-square-foot Veterinary Technology Center located next to Pinellas County Animal Services.
Meet Others Like You
SPC gave me my foundation, and in what I do, foundation is the key.

Michael
McCauley

Orthotic and Prosthetic Clinic Manager

SPC prepared me to get the job I love today. I would definitely recommend St. Petersburg College.
Health Blog
Students from SPC's Student Nurses' Association networked and learned new things at the National Student Nurse Association's annual convention.

Brandi Jordan, the SGA President of the St. Petersburg College Health Education Center received the Bob Graham Distinguished Service Award.

St. Petersburg College's Health Education Center will hold their annual Open House and Student Success Showcase event on Wednesday, April 17 at the Caruth Health Education Center, 7200 66th St N, Pinellas Park. The free event will be from 5 – 7 p.m., and is open to SPC staff, students and the community. The U.S. …

Continue reading

SPC Health Ed Center Hosts Open House

St. Petersburg College's Dental Hygiene BAS program celebrates 15 years in addition to the many successes of its graduates.

St. Petersburg College student Tyler Nastasiak has logged more than 200 hours with the American Red Cross as part of the organization's disaster relief efforts.

St. Petersburg College secured a grant from Florida KidCare that will help us disseminate information to staff, students and the public regarding an organization which assures that Florida children have access to affordable, quality health care from birth through the end of age 18.