MUSIC INDUSTRY RECORDING ARTS DEGREE TRACKS
Learning Partners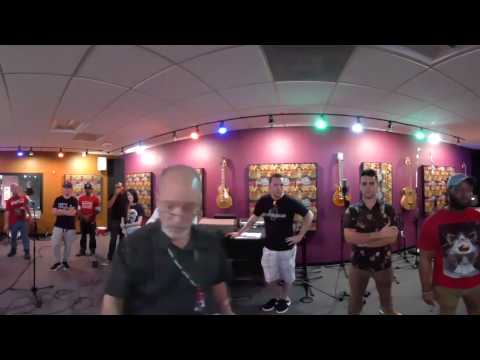 EMPLOYERS AND PARTNERSHIPS
Recent News
There are so many reasons to enroll in theater classes at St. Petersburg College!

Music Theory classes prepare students with a holistic understanding of the elements and functions of music terminology and compositional analysis.

The 2020 SEmmy Awards at St. Petersburg College were streamed via YouTube this year for the first ever online ceremony.

American pianist and organist, Father Sean Duggan, OSB, is slated to perform at the SPC Music Center on the St. Petersburg/Gibbs Campus,.

Find out about SPC music faculty news from concerts and masterclasses to a music camp, the Summer Vocal Institute and the St. Petersburg Jazz Festival.

Learn more about the happenings and updates from the SPC Music faculty - from performances both past and present to ongoing collaborations.

Students of the Digital Arts and MIRA programs, as well as high school students in Pinellas County, submitted personal projects in categories such as photography, digital arts, and videography, at the 13th Annual SEmmy Awards, held at the SPC Seminole Campus in April.

Five St. Petersburg College music students won awards at the 2018 Florida College System Activities Association's Winter Music Symposium.

SPC's first Creative Career Summit brought successful artists like Al Pitrelli, Esteban Valdez, and Josh Sullivan to the St. Petersburg/Gibbs Campus to speak to creatives among students and the community.