Careers in Public Service
At SPC you can prepare for a career that gives you the opportunity to be of service to your community, state or nation. Whether you seek a career in government, public service or the legal profession, our Public Safety, Public Policy, and Legal Studies programs are taught by highly qualified professionals and provide valuable internship opportunities.
MEDIAN SALARY IN TAMPA BAY AREA
Chart your path in paralegal studies
A career in the legal world is quite attainable and sustainable through our Paralegal Studies programs, approved by the American Bar Association. We offer an associate degree, a bachelor's degree and an advanced certificate program.
Training you for a rewarding career in public safety
Advance your public safety career by earning an academic degree from St. Petersburg College. We offer programs in Digital Forensics and Computer Investigations, Criminal Justice Technology, Crime Scene Technology, Emergency Administration and Management and Fire Science Technology.
Cutting-edge public safety training facilities
St. Petersburg College offers many real-world facilities to help you learn specific and employable skills. SPC's cutting-edge Fire and Public Safety Training Center offers simulations of real-life emergencies and is one of the most advanced in the state. Training facilities at the Allstate Center include a mock courtroom and jail, firing range, defensive tactics training room, and a road course for tactical and defensive driving training.
Attend a public safety academy and make a difference
Serve the public and yourself by attending one of our public safety academies, including law enforcement, corrections, equivalency of training and firefighting.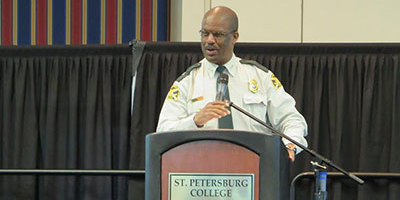 Help develop lasting public policy
In our Public Policy and Administration program, you'll learn the ins and outs of governmental processes, policies and economics, and learn to use the critical thinking and analytical skills needed to effectively solve the challenges of a changing and diverse society.
An Ethical Focus
The Public Safety, Public Policy and Legal Studies Department hosts the Applied Ethics Institute, which prepares SPC students to be responsible and ethical citizens as well as informed and active community participants. Students and groups have earned thousands of volunteer hours through the Institute's involvement in service organizations throughout Pinellas County, including All Children's Hospital, Habitat for Humanity and the Suncoast Seabird Sanctuary. The Institute also offers topical and interesting seminars, lectures, ethics training and continuing education programs.
Real-world facilities
The Public Policy and Administration facilities at the Seminole Campus include a 70-seat tiered classroom modeled after a city council chamber to give public policy students an authentic experience. The room also serves as a lab for a variety of public policy, administration and engagement activities and as a location for SPC's award-winning Model United Nations program.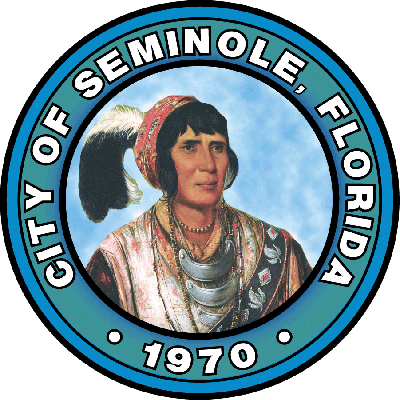 Partnership with the City of Seminole
Each year, one public policy student or graduate who had been recognized for their achievements is chosen for a one-year paid position with the City of Seminole in the Frank Edmunds Public Service Associate in Training program. The trainee is assigned by the city manager and rotates through four departments: administration, public safety, community development and public works.
Others Like You
A lot of my classes applied directly to dealing with issues at my job.

Charles
McAbee

Lead distribution operator

I was completely prepared by SPC to do this job.

Mecca Bellmore
Serfustini

I never would have stood out if not for being a Public Policy student at SPC.
Public Safety, Public Policy and Legal Studies Blog
After two years as a crime scene cleanup technician, Ben Harris decided to take the career to a new level and came to SPC to study crime scene technology.

After recovering from an accident and near-fatal pulmonary embolism, the SPC alum decided to show his appreciation for all the public safety training the college offers by giving back to the program.

Jeffery Kronschnabl, SPC's Instructor-in-Charge for the Public Policy and Administration program, has had quite a long history in government service and an impressive career.