SCIENCE AND MATHEMATICS degrees
St. Petersburg College's Science and Mathematics career and academic community serves every SPC student through our degree programs and course electives. Our science and math classes serve as the building blocks to any associate or bachelor's degree, and can prepare you for a career in STEM fields.
Forging partnerships for student success
In Tampa Bay, our community is our classroom. And with locations all over Pinellas County, SPC has forged partnerships throughout the Tampa Bay area, creating internships, research and learning opportunities for our students.
Bay Pines Learning Center
Our hands-on science learning complex provides research opportunities in science, technology, engineering and math. The facility, located near the Intracoastal Waterway in Pinellas County, offers great access to study marine and other sciences, state-of-the-art labs, an auditorium/multipurpose room and wireless networking.
SPC adds Biotechnology program to meet industry demand
SPC designed a biotechnology laboratory training program that local employers in this growing industry asked for. Now, our graduates are helping to fill the skills gap in the biotechnology field, which is estimated to top $500 billion next year in the United States.
Median salary in Tampa Bay area
Shoot for the stars in our Planetarium
Our planetarium is a "star theater" with a 24-foot domed ceiling that accurately simulates the night sky at any time or location on Earth. Our rooftop observatory and observation decks feature several telescopes that provide day and night viewing to our students and the public.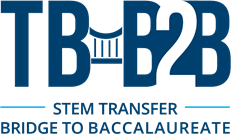 Tampa Bay Bridge to Baccalaureate Program (B2B)
Stay on track to your bachelor's degree in technology with the Tampa Bay Bridge to Baccalaureate Program (B2B), ready to assist SPC students who want to pursue degrees in STEM fields.
Get back to the elements in our Natural Habitat park
Constructed using an environmentally sensitive system designed to protect the fragile ecosystems, our 40-acre Natural Habitat Park on the Seminole campus supports the Environmental Science Technology and other programs.
Scientific degrees
Our associate degree in Environmental Science Technology gives you the hands-on skills and experience you need to join a field that makes the world a better place. Our bachelor's degree in Biology prepares you for careers in health care, education, conservation, research or advanced study.
Award-winning Math Faculty
Whether you want to teach math, move on to higher education in mathematics or simply satisfy a degree requirement, our mathematics department is committed to helping you succeed. We offer award-winning faculty, free face-to-face tutoring on seven campuses and numerous online resources.
Science and Mathematics Blog
St. Petersburg College's fourth annual A Night with Science is back in person, and dinner will be served alongside great conversation.

Great news for stargazers: St. Petersburg College's Planetarium is up and running this summer with two in-person shows each week.

Have you ever heard of a living shoreline? How about a hurricane hole? If you know, then you may be surprised to know that the SPC STEM Center has both!