Offering Personalized Solutions for your Business Needs
Looking for training and education that is customized specifically for your business or group? Need training classes at your place of business or operation? Need a customized training strategy developed just for your employees or members? Let St. Petersburg College's Corporate College take care of it!
At St. Petersburg College, we are committed to providing you with personalized solutions. We can help you quickly develop a highly-skilled, high-performance workforce, with flexibility to meet your specific needs.
Whether your organization needs employees trained in basic skills, something highly specialized like advanced manufacturing techniques, or industry certifications in Microsoft or CompTIA, St. Petersburg College draws upon our vast network of resources to develop a training program that will address your workforce development challenges. Choose from a broad base of programs or let us develop a customized curriculum to meet your business needs.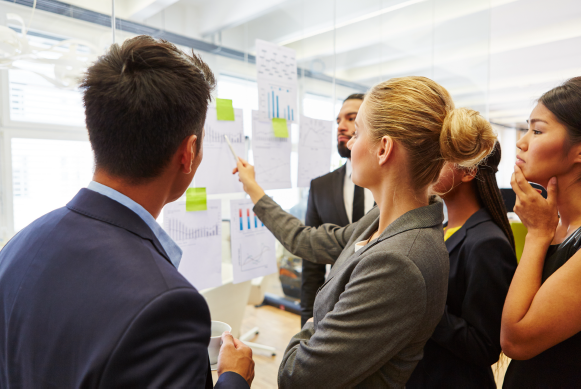 Areas of Specialization
Conflict Resolution and Change Management
Customer Service
Leadership Development Program
Lean/Six Sigma
Management Skills
Manufacturing, Quality & Process Improvement
Team Building
Verbal and Written Communication

Collaborative Labs
With more than 10 years of experience in strategic planning and problem solving, we help organizations translate shared visions into successful outcomes. Our talented team of facilitators, technologists, documenters and business illustrators has extensive expertise in eliciting actionable solutions and active participation from your entire team. And with our unique, tech-driven, collaborative approach, all stakeholders become invested in and committed to your desired business outcomes.
Global Corporate College
St. Petersburg College is part of the Global Corporate College, the largest human capital development network in the world. This unique collaborative gives us unprecedented access to highly qualified subject matter experts and innovative curriculum in a wide array of training areas.
We will help you assess any skills gaps, then work with you to provide customized training programs from our portfolio of services to address your most critical needs in improving your most valuable resource - your staff.
We offer a variety of delivery options to help minimize impact to your workflow. Your team can use our industry-standard training sites, or if time or travel are an issue . . . we'll come to you.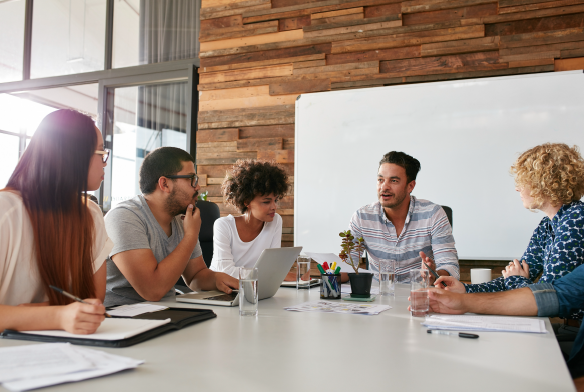 Training Grants
SPC's Corporate College supports several federal, state and local grant programs that focus on supporting local businesses with their workforce. Major programs offered through CareerSource Florida include:
Quick Response Training (QRT) for new businesses or those relocating to or expanding in Florida
Incumbent Worker Training (IWT) to train current full-time employees for-profit, small businesses
Employed Worker Training (EWT) for qualified businesses to train existing employees.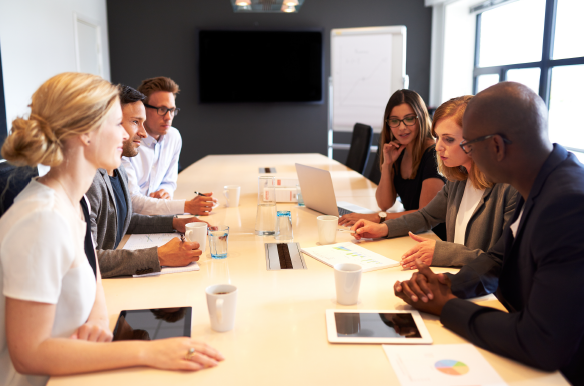 Business Consulting
We have a diverse team of industry experts available to address the specific needs of your organization. Our consulting services provide organizations the ability to evaluate their customers, employees, processes and systems and identify ways to enhance organizational productivity.

We offer value-added consultation services in the areas of:
Course/Program/Curriculum Design & Development
Database Management
Information Technology
Individual or small group support
Process Management & Improvement
Quality Management
Software Migration
Succession Planning
And many other areas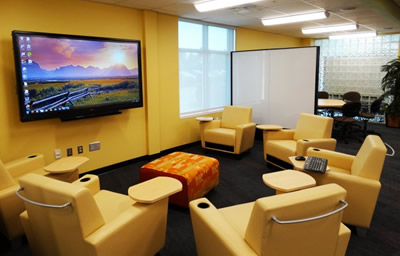 Facility Rentals
Host your next team meeting, computer training, conference/seminar or training sessions at one of our convenient and flexible locations: Workforce, Community, & Corporate Partnerships at the EpiCenter or SPC at Oldsmar. Facility meeting services include:
Flexible Room Layout
Catering Menu Options
Special Event Liability Insurance
Audio and Visual Equipment and Support
Workshop Facilitation